Goji Perfect - Anti-Aging Night and Day Face Treatment Cream 35+ SPF15 (50 ml)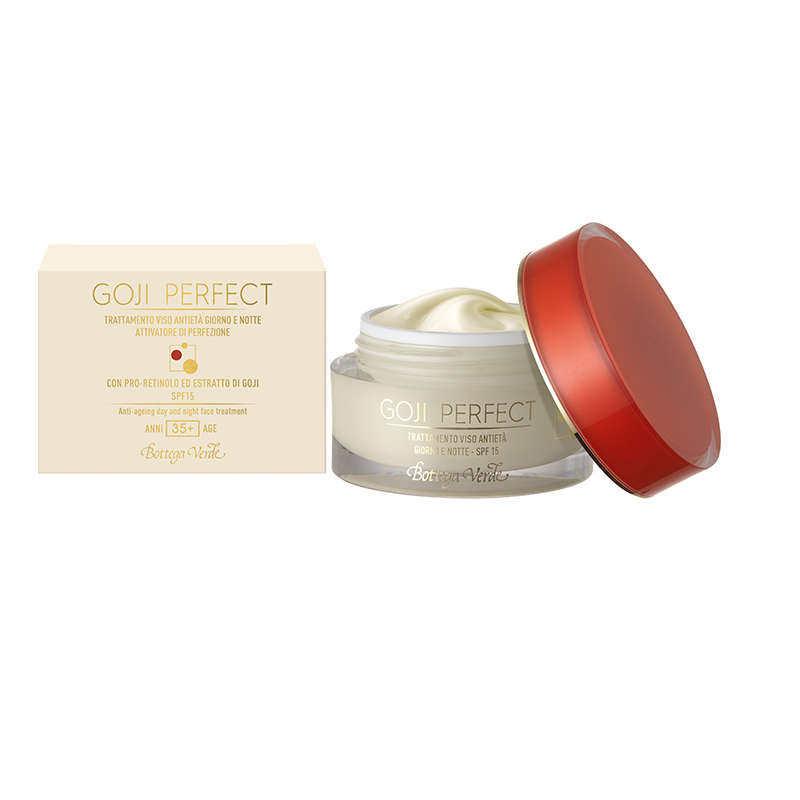 Prevents - Illuminates - Evens
A cream with an extra-velvety texture and a targeted anti-ageing action that keeps your skin looking young, improves its texture and prevents the appearance of the signs of ageing: small wrinkles, fading, signs of tiredness and imperfections. This is a truly innovative product, combining three of the best-known anti-ageing technologies: hydrating hyaluronic acid, anti-ageing pro-retinol and goji extract. The latter is obtained from the renowned goji berries, also known as the "fruit of longevity" due to their antioxidant and protective properties. The addition of ALPAFLOR ® Gigawhite helps prevent the formation of blotches and corrects discolouration of the skin. A UV filter protects from premature ageing caused by the sun. The silkifying texture revitalises your skin, giving it a wonderful sensation of comfort and helping it appear both brighter and shinier. Applied morning and evening, your face will feel full of renewed energy and vitality, giving you radiant beauty.

ALPAFLOR ® is a Trademark of DSM.

After six weeks of treatment * there was
a statistically significant reduction in the average number of wrinkles (-10.2%)
*clinical and instrumental test conducted on 20 volunteers for six weeks.

Hair/Skin: Face.
Actions: Anti-wrinkle, antioxidant, photoprotective - prevents - illuminates - smooths.
Direction for use: Use morning and evening after washing, massaging into the face, neck and décolletage until fully absorbed.
Scent: Top notes: orange, mandarin and blackcurrant. Middle notes: rose, jasmine and magnolia. Base notes: patchouli, vanilla, amber and musk.
Suggestions: For the facial skin of women aged over 35.
Characteristic: A cream with a velvety texture, made with three of the best-known anti-ageing technologies: Pro-retinol, goji extract and hyaluronic acid - paraben free.
Texture: hick cream.
Application Area: Face, neck and décolletage.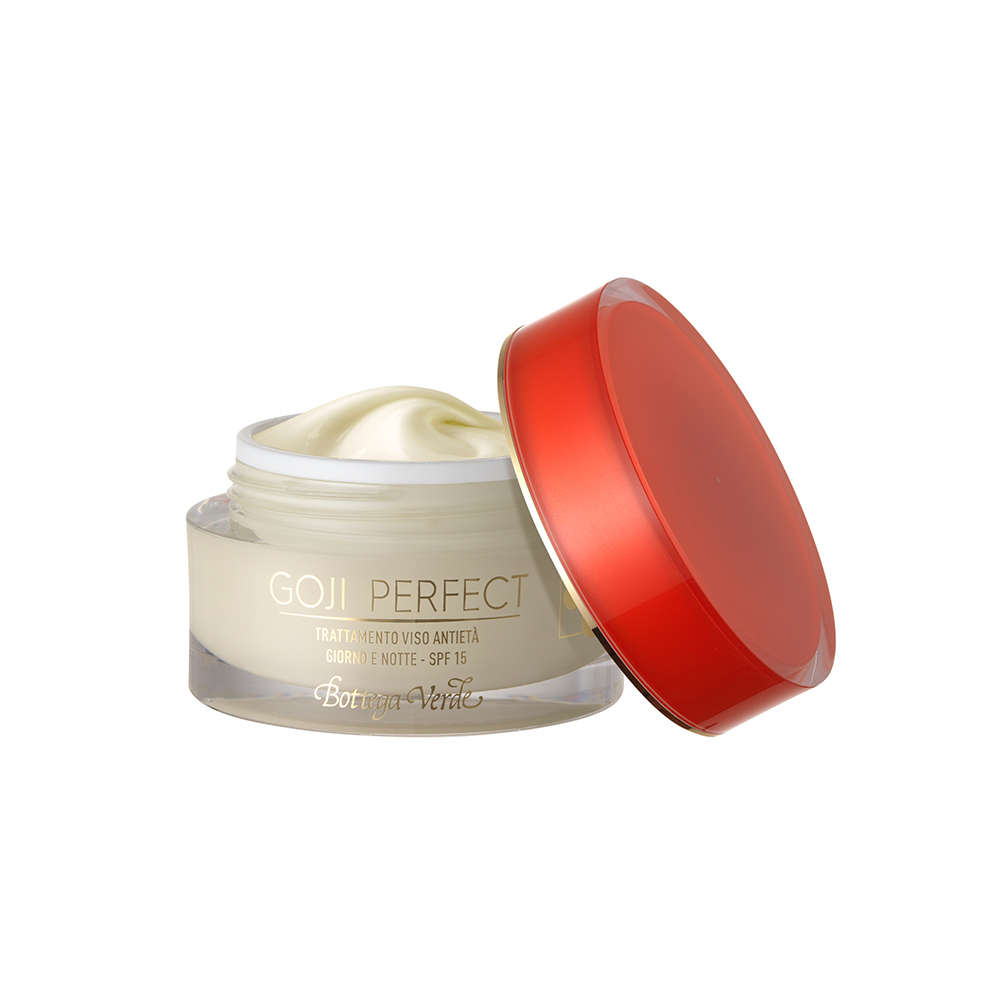 Your Headline
You can change the background settings below.